Contact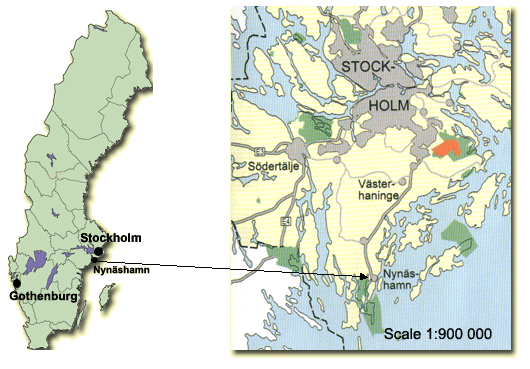 Coming from Stockholm by car:
on highway 73, turn right towards Ösmo/Södertälje. If you are coming from Södertälje on the E4-road, take road 225 towards Nynäshamn. From road 225 you turn towards the Ösmo center. Follow the signs about golfing towards Körunda golf hotel. On Körundavägen, take the second road to the right on to Strandvägen. There is a wooden sign with "Naturskolan" written. Continue to the end of Storeksvägen and then finally a sand road takes you to Naturskolan, a big red house at the cape called Sjöudden by the Muskan lake.
Coming from Stockholm by commuter train:
get off at Ösmo station. Exit the platform on the north side, i.e. the direction from where you came. Up on Körundavägen you turn right and then follow the signs to Naturskolan. The walk takes about 15 minutes.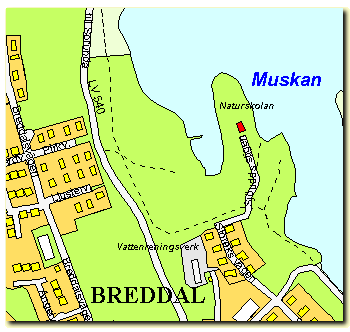 Postal address:
Nynäshamn municipality
Naturskolan
149 81 Nynäshamn
Visiting address:
Sjöudden at the end of Storeksvägen
148 30 Ösmo
Email:
Mats Wejdmark or Robert Lättman-Masch
Phone: 08 520 73709/73708